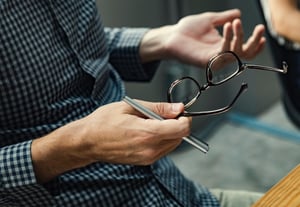 Enthusiasm over a new employee can turn to frustration if expectations aren't met. These tips can help shop owners navigate the situation professionally.
A shortage of workers in the home trades industry can have franchisees ready to make a quick hire.
Not so fast, says Kenny Littlefield, a franchise consultant for Mr. Rooter. "Finding a warm body and hoping for the best is not a good strategy," he says.
After all, businesses allocate money, time and other resources to train and onboard staffers. It's a financial hit when new hires don't pan out, Littlefield says.
Here are three steps franchise owners can take to keep things professional when a new person underperforms.
Set crystal-clear performance expectations. Littlefield says the individual might not be a bad hire. Managers must adequately communicate benchmarks and anticipated results. "Employees can't read minds," Littlefield says. "If you can't give them clear expectations, they won't live up to what's in your head." He suggests defining good performance, and if the newbie still isn't producing, "it's better to move on."
Related: How to Help Employee Training Stick
Give newcomers a chance to mesh with the team. It takes time for folks to acclimate to business systems, other workers and office culture. Littlefield says if the new hire is riding with other technicians and "slowing down" the team, it might be helpful to have a difficult discussion and map out expectations. Owners want to give someone the opportunity to get up to speed, but they balance it with the adage, "Hire slow; fire fast." One way to avoid a hiring mistake is to have a team interview, Littlefield says. "Having group buy-in, or at least involving others in the process, will help employees feel more comfortable," Littlefield says.
Take a leap of faith. Some franchisees worry that parting ways with a new hire will send the person to a competitor. "Don't worry that they are 'training the competition,'" Littlefield says. "My view is you have to take that leap of faith that it won't" Though a lack of loyalty can be disheartening, employers can conduct exit interviews to glean insights about what went wrong.
Littlefield also says performance documentation is essential, just in case workers contest their dismissal. Laws vary from state to state, Littlefield says. Employers should stay current with mandates around hiring and firing, he advises.