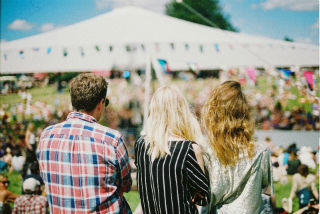 It's time to meet your community.
You've finished all the business planning, funding, and you're officially ready to start selling your services. Introducing your business can be nerve-wracking, and first impressions count.
Here are a few ways to make a solid introduction without too much stress:
Make a Great Introduction by Writing a Letter
One method for reaching an incredibly wide audience (while cutting down on the stress of a cold-call or face-to-face interaction) is writing a business introduction and sending it to potential clients. There are two major factors to consider when using this method:
Before you start writing your letter, think about who will be reading it. If you're offering residential cleaning services, you will want to target upscale or suburban neighborhoods with larger homes. If you own a landscaping company, don't send letters to dense, urban districts with high concentrations of industrial complexes. Knowing your audience will help you move to the next stage: content.
Since a letter does not involve the energy of a face-to-face interaction, you will need to catch the reader's attention and engage them on a high level. Think about how much junk mail the average person gets in a day, then consider how you will stand out. Grab the reader, then make it clear how your company will solve a specific problem they have.
Connect with Your Community Through Social Media
Another effective way to reach large populations in your community is through social media. It's important, however, to avoid the common misconception that you can just start up a Facebook page or Twitter account, publish a few posts, and expect the calls to start coming in.
You need to consider your social media activities much like writing your introduction letter: show users how you will solve their problems and give them valuable information. Whether you're writing a formal letter or a tweet, always remember to center the needs of your customers, not the needs of your business.
Take Advantage of Community Events
Events are great ways to engage with your community and potential customers. Often, you won't even have to organize the event, which takes a lot of pressure off you and your company. A few great examples include:
Participating in your town or city's celebrations
Sponsoring a local high school sports event
Attending local conferences and networking conventions
Breaking new ground and forging relationships between your business and the community is a process that takes time.
One excellent way to minimize that time, however, is with a franchise. Not only do franchisees benefit from an existing customer base and established brand, but franchising with The Dwyer Group gives your business access to Neighborly, which places you in front of the customers of every single Dwyer Group brand. Contact a franchise developer to learn more!